International Gramsci Society Archive
The IGS Archive is a platform for members of the International Gramsci Society to share their research papers and publications, via free access, facilitating the exchange of ideas and information across the globe.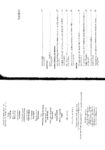 O presente trabalho divide-se em três seções: a primeira traz um panorama histórico do entreguerras (1918-1939), a segunda apresenta o conceito de crise orgânica a partir das notas dos Cadernos do cárcere e a última consiste nas considerações finais, em que se faz um breve balanço das principais ideias abordadas ao longo do trabalho. O objetivo central do artigo consiste não somente em fazer uma exegese da obra de Gramsci em torno do conceito de crise orgânica, mas também procurar as principais determinações lógico-históricas do referido conceito para ajudar no entendimento, com as devidas mediações conjunturais, da atual crise capitalista.